there is a lot writing of "Carthaginian scale/lamellar armor"... but actually I don't know ANY evidence, nor archeological or pictorical, of carthaginian scale armors.
About the question of the leather scales (without doubt more probable than metal ones), I would like to point out that in the Orcus tomb there is a warrior wearing a similar armor that have the "lamellar-like" pattern INSIDE the neck guard: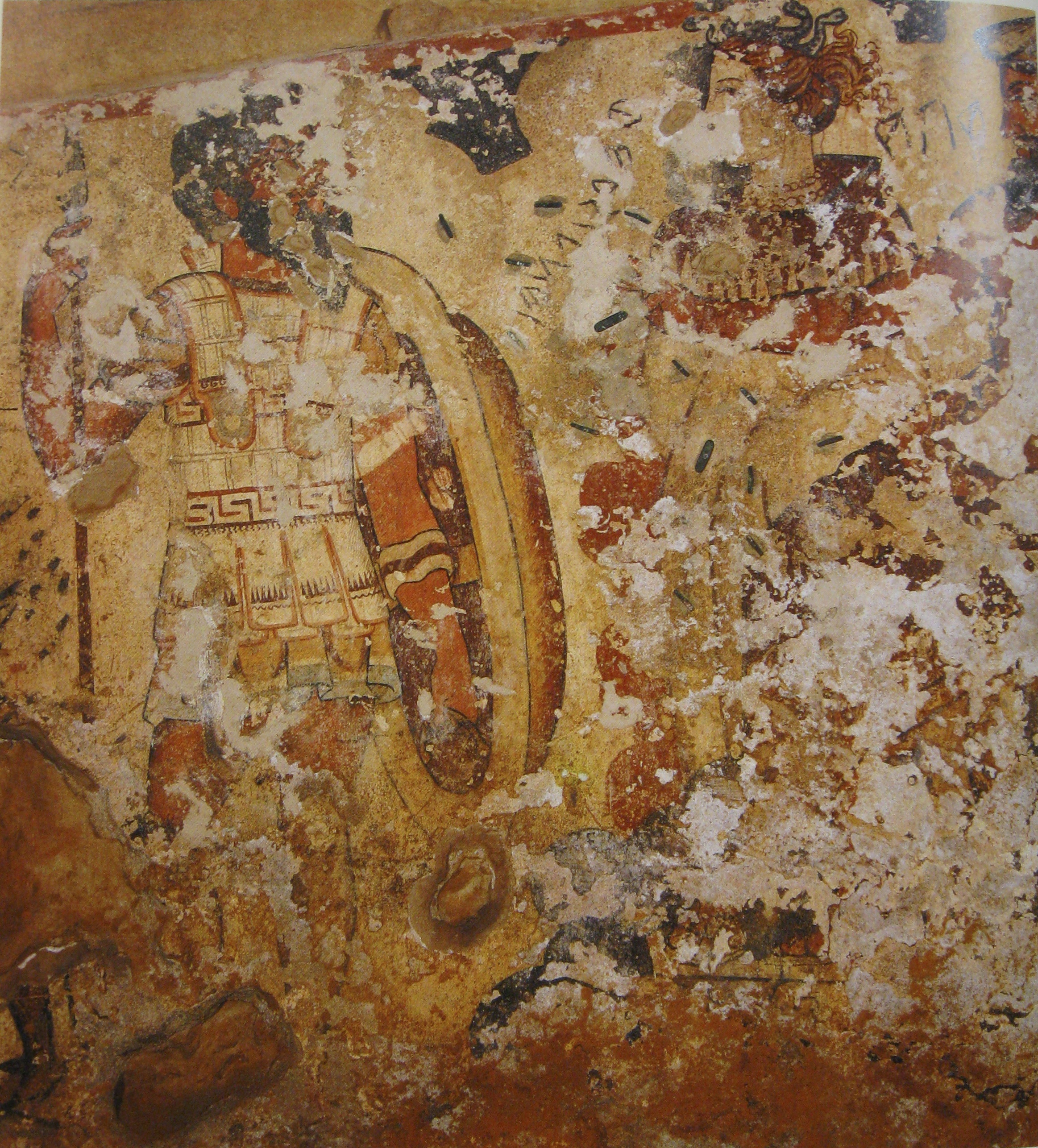 Could we, for the depictions where the "lamellar-pattern" is of the SAME COLOR of the whole armor, suggest an artistic stylistic feature that would remand to a real and functional element existing in OTHER similar armors (e.d. Mars of Todi and Falterona bronze?).