Salve!
Inspired by Travis Clark's essay on the Roman Cuirass I decided to make mine out of 1/8 inch leather. Which I water hardened and pressed pipes into to simulate abdominal and chest muscles.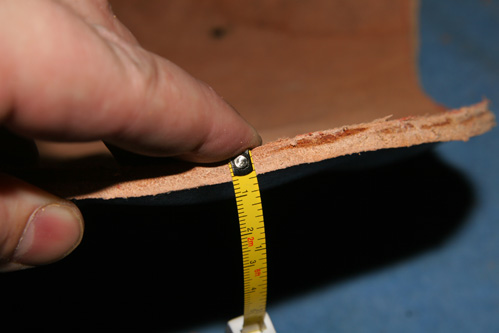 Now, I used to think that leather was impractical as 'armor' however I was radically surprised at just how difficult this 1/2 inch leather was to cut.... my sheers and fabric scissors... for get about. My Dremel was red hot just scoring the leather and could not cut through, even after multiple passes over.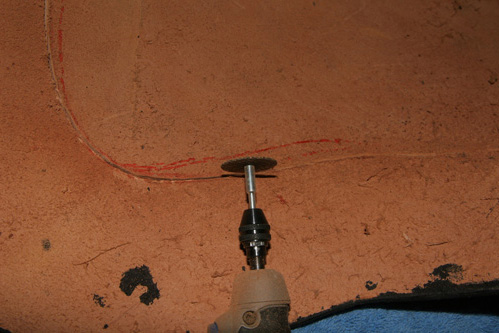 So, I went into my outdoors/camping equipment and pulled out my Ontario Knife Company US military ASEK knife. If you don't know, this knife is the absolute "real deal". If you are a US military pilot and you are issued a survival vest, this is the knife you get. It is beyond razor sharp and is designed to punch through your aircraft's shell and help you escape. I used it to score along the cuts from the Dremel and it was able to slice through but, only after several passes.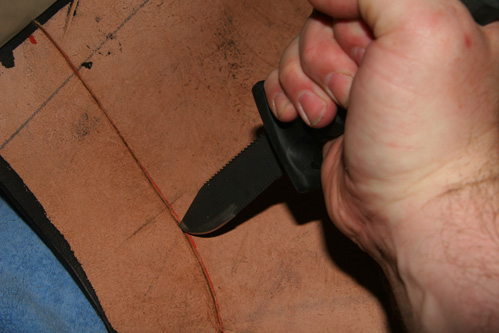 continued below...
Vale!

Antonivs Marivs Congianocvs
aka_ANTH0NY_C0NGIAN0

My ancient coin collection:
[url:3lgwsbe7]http://www.congiano.com/MyCoins/index.htm[/url]