Hey all, I want to get a Corinthian helmet just as a display piece and I wanted to know your thoughts on the brass Deepeeka Italo-Corinthian AH6058B.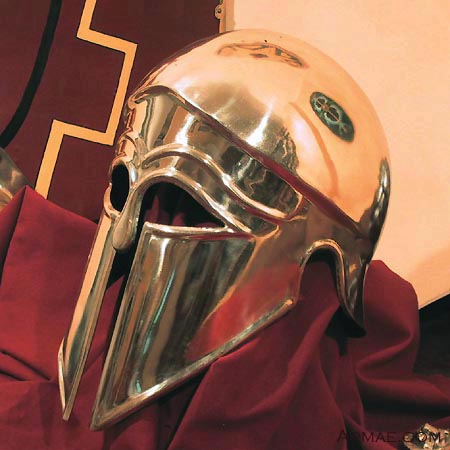 https://www.larp.com/hoplite/greekhelmets.html
Matthew Amt's hoplite page says it's "decent" but I wanted to get some more opinions on it. Am I better off spending double the money on a DSC corinthian helmet?
Cheers!