Here are some screenshots from some videos we filmed years ago. It actually was our first experimentation with spear and sword, and we both did quite some stupid things, but it also shows what untrained men can do with the weapons. I chose these screenshots because they may enlighten us with what it looks like dynamically using the equipment and weapons. 
The strikes were full force too. We dented helmets and bruised sculls even under padding.
A more interesting test would be to do it in confined space (a corridor) and with a number of men in each side, say three and three in a file, and three and three in a rank.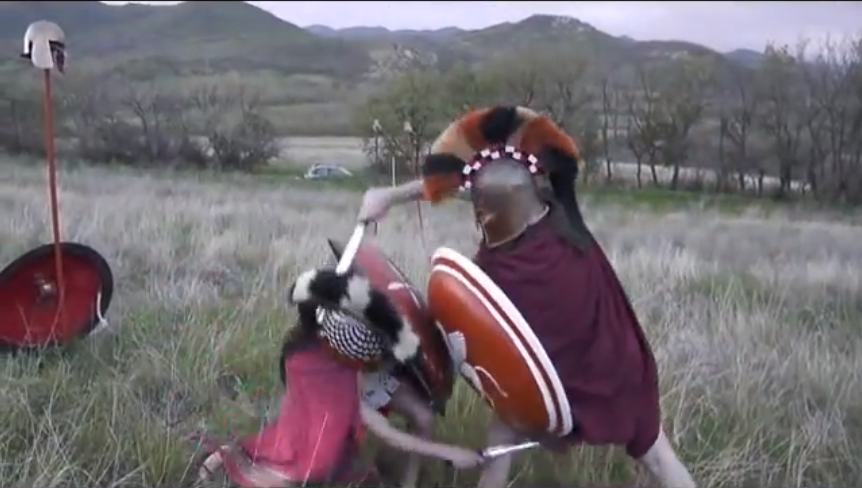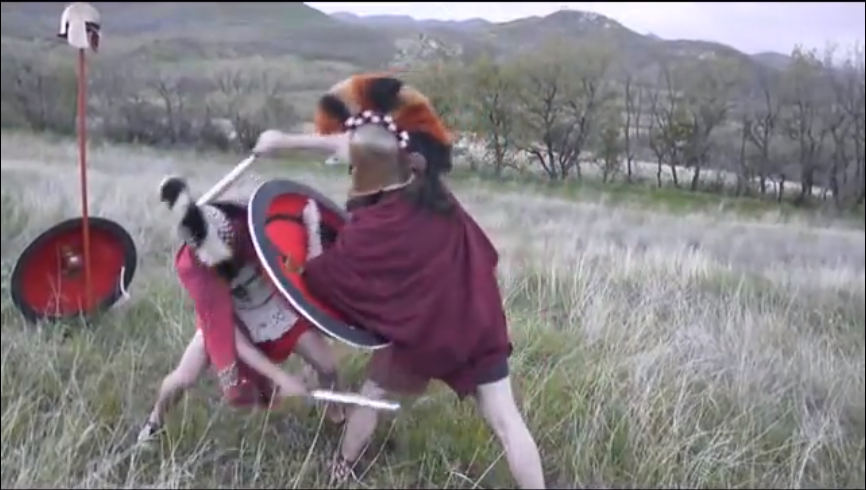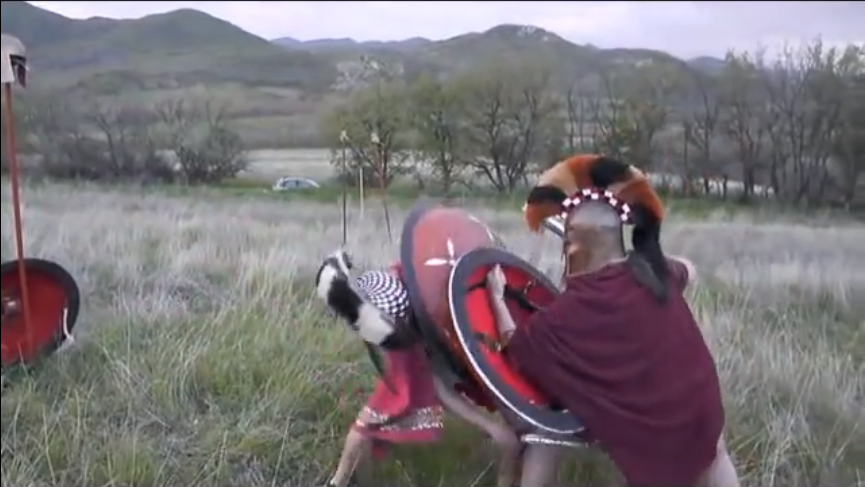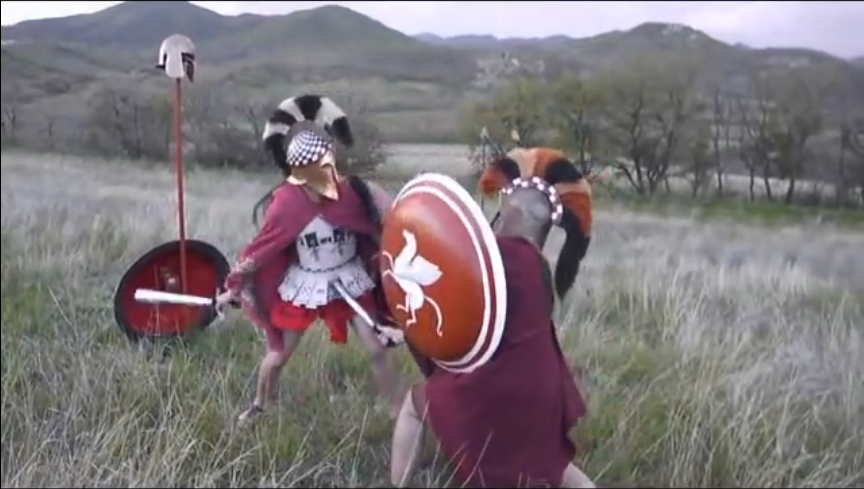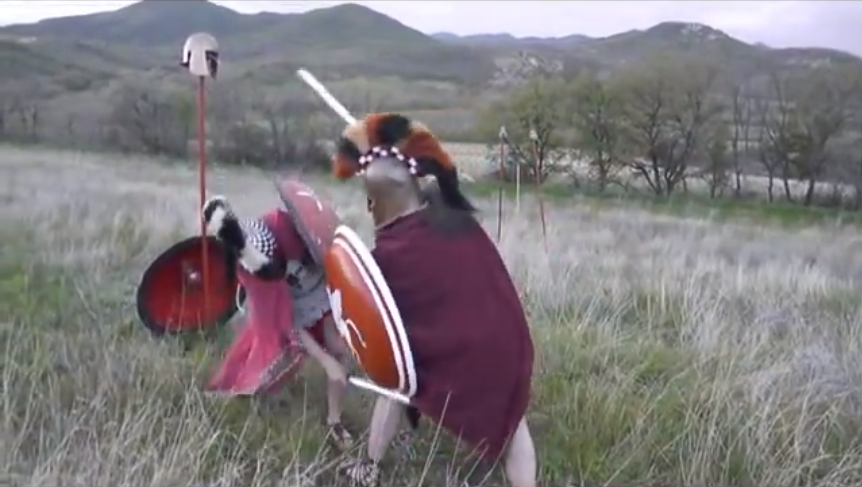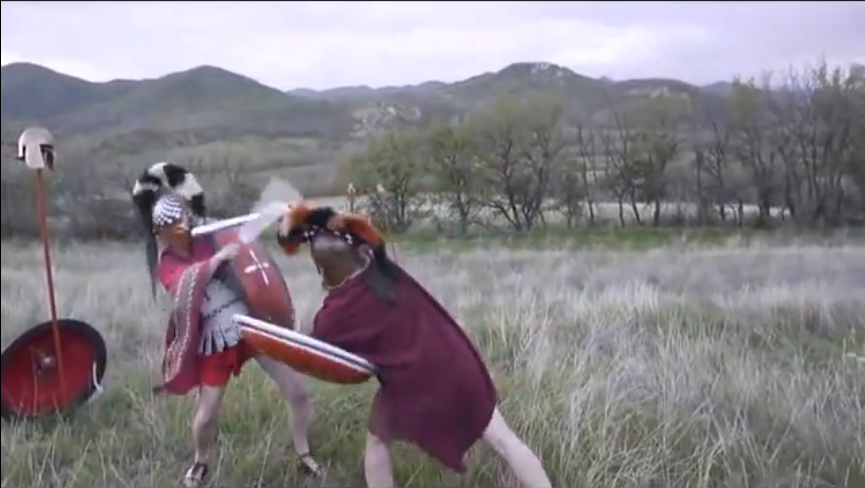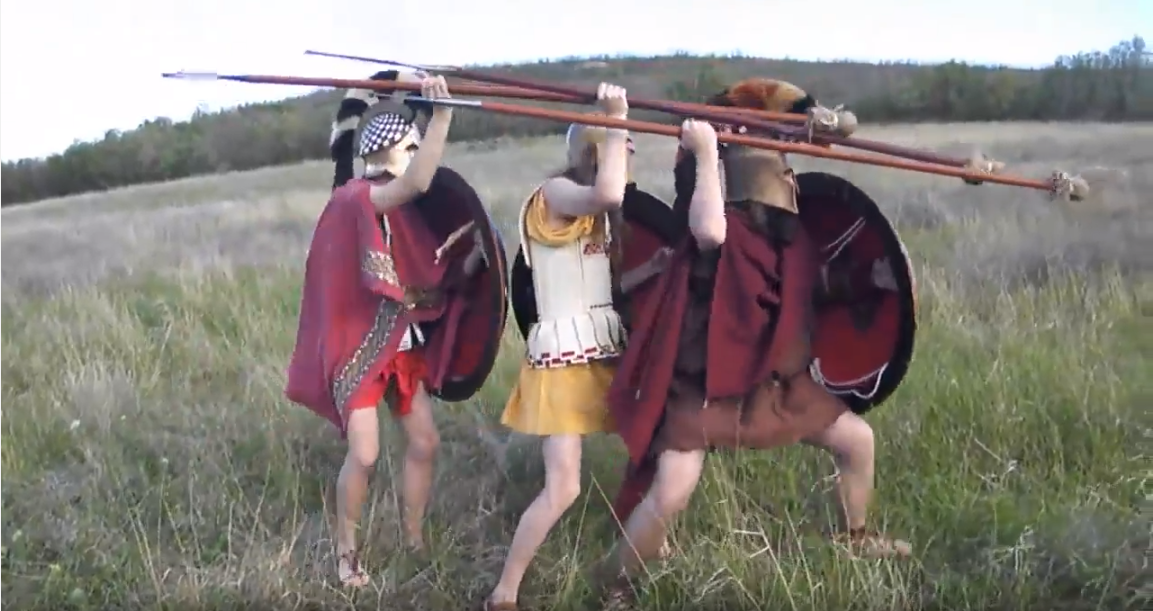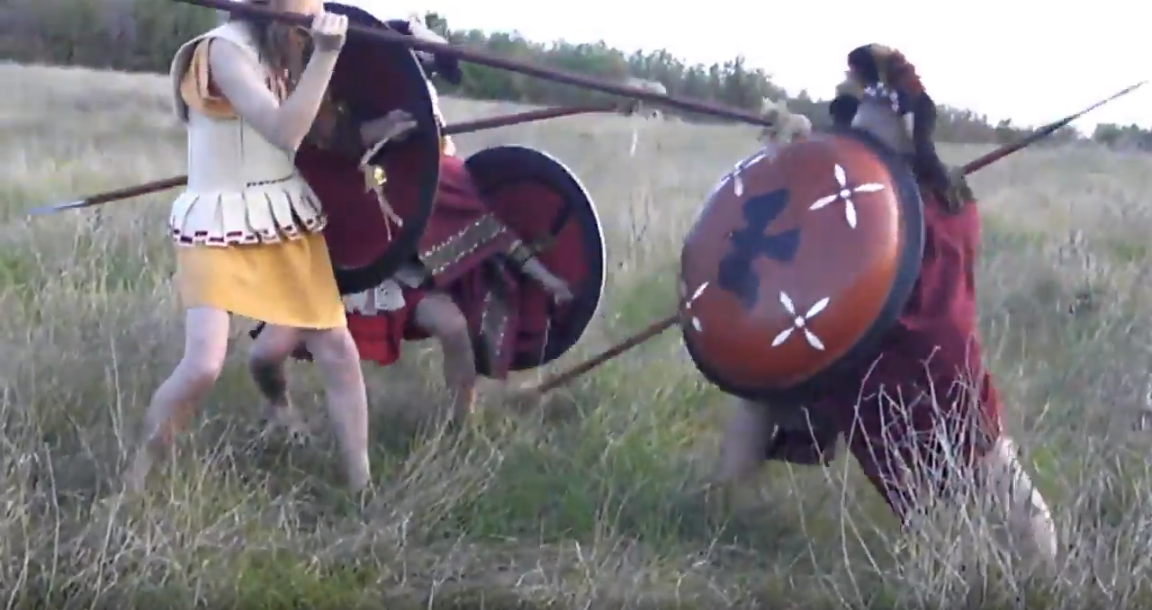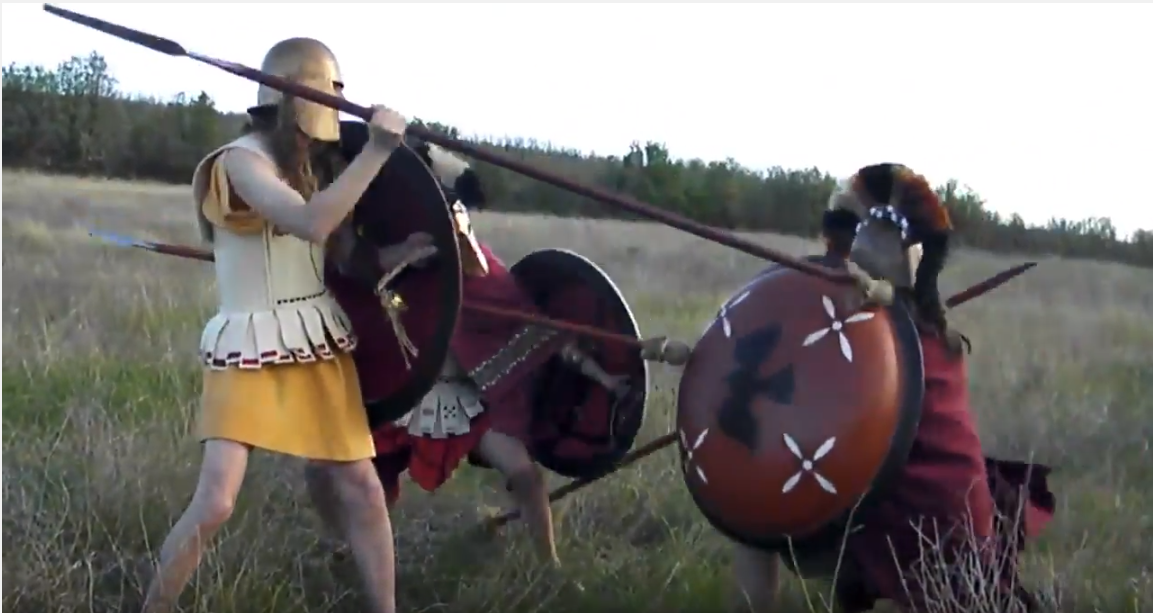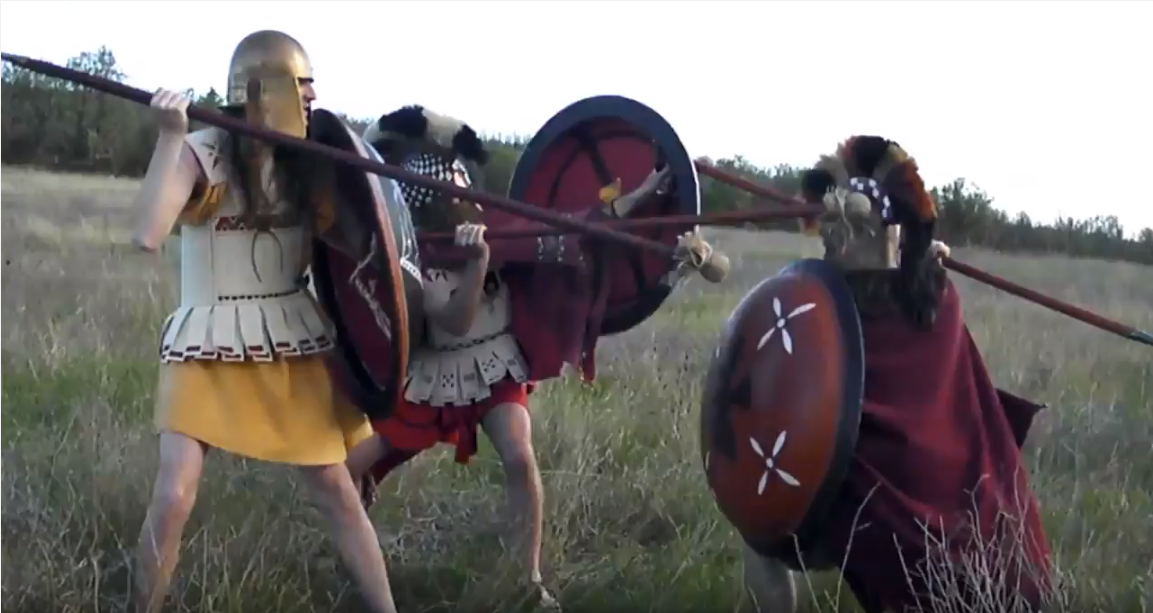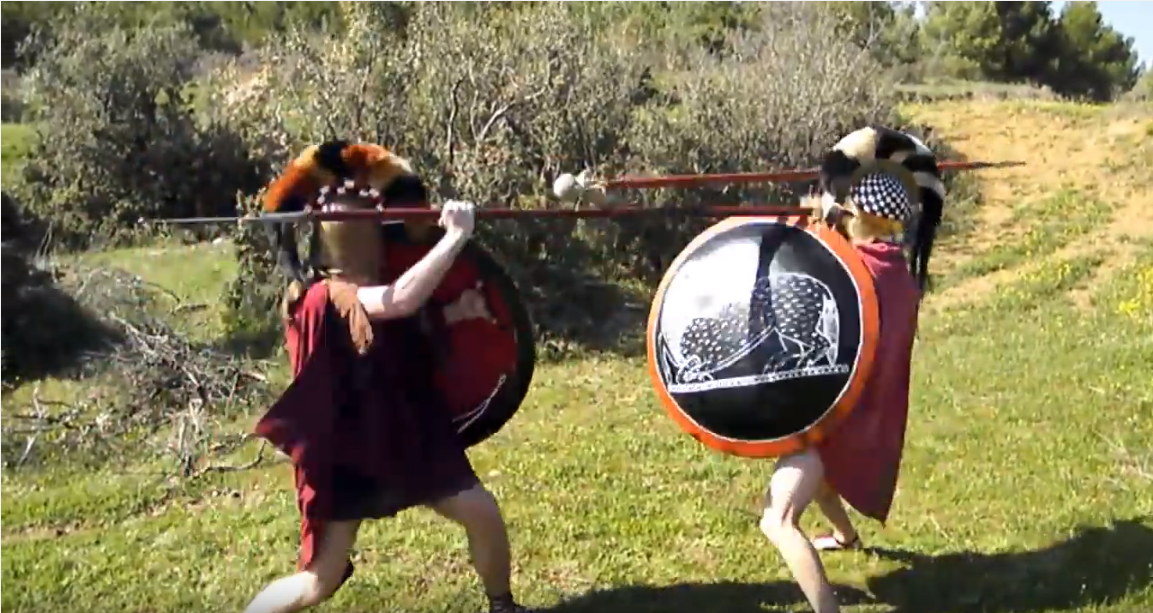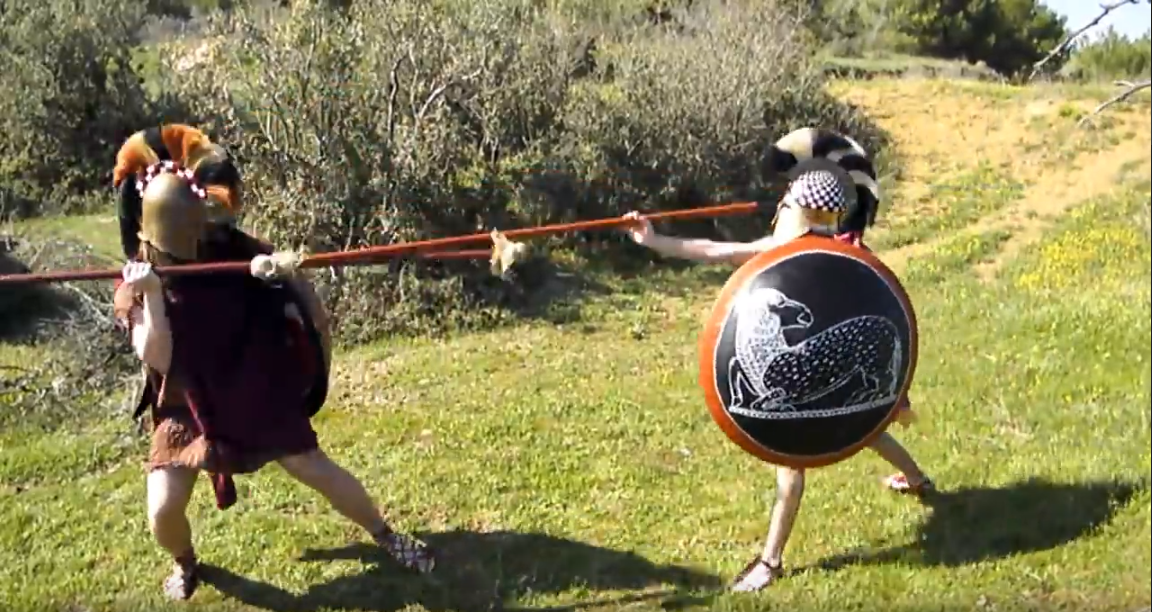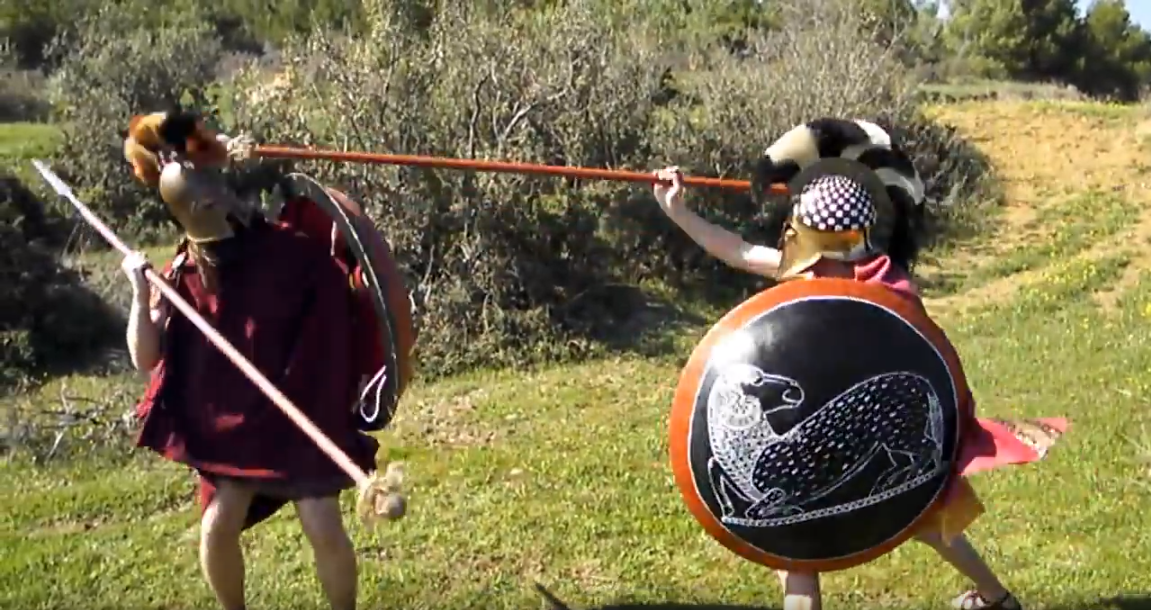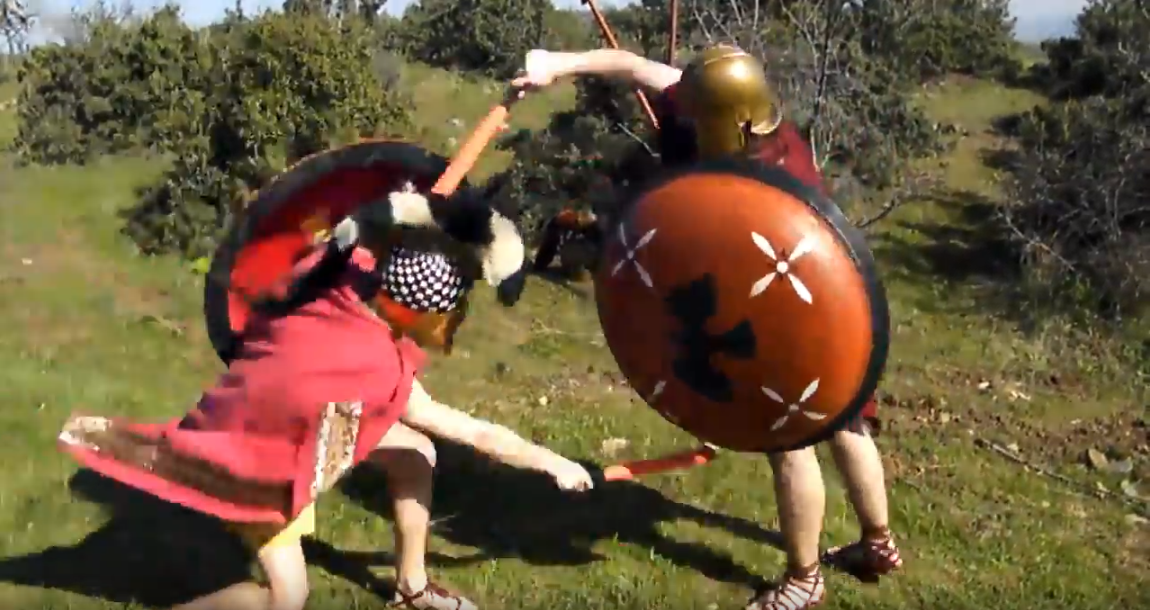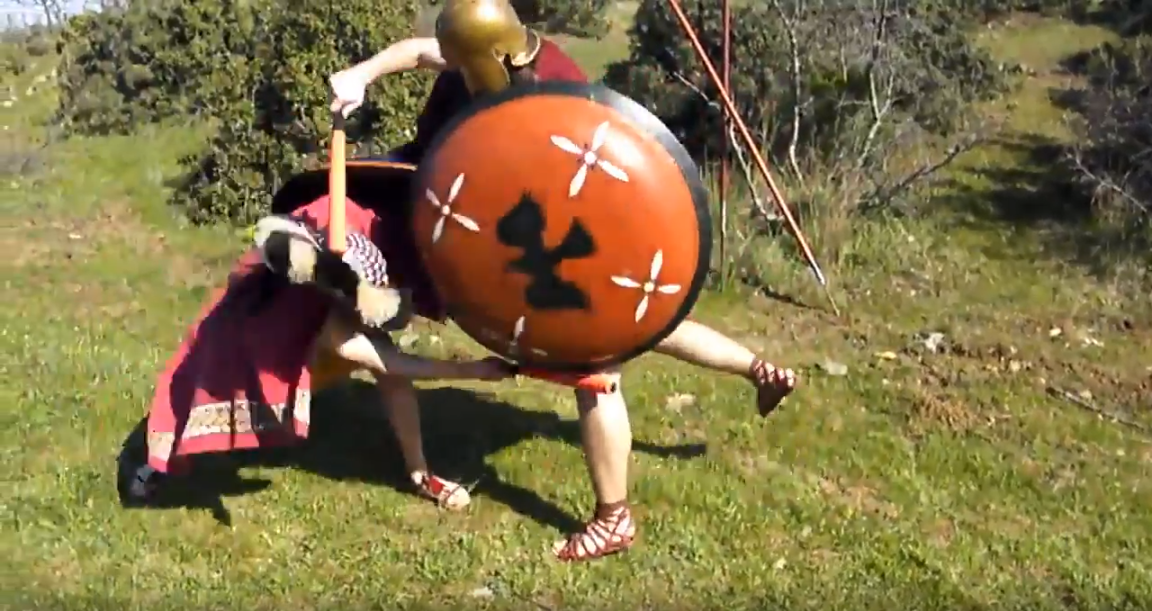 Giannis K. Hoplite
a.k.a.:Giannis Kadoglou
a.k.a.:Thorax