Hi again! In case someone searches for the Denda-finds, they are no longer displayed in the Glyptothek in Munich, they are now in the building vice-versa, the Staatliche Antikensammlung, in the basement. Since it is now displayed further downwards, one can now also easily see the top of the helmet, but not the backside any longer, unfortunately.
Nonetheless, to further my point about the extreme thinness of these helmets on top and backside, I made a few pics. You can see all kinds of very small dents, and a crack, which shows that the helmet skull is at that place just about 0.5 mm thick.
I would love to see a helmet by Dioskouri, or with the excellent Dioskouri outer appearance, but made like one of these originals, and in the type of alloy I quoted above, i.e. "authentic". Please don´t take this as a negative comment, again, but rather as a part of a discussion about these helmets. I think since this was posted here in this section, and not in marketplace this is also in the sense of this forum.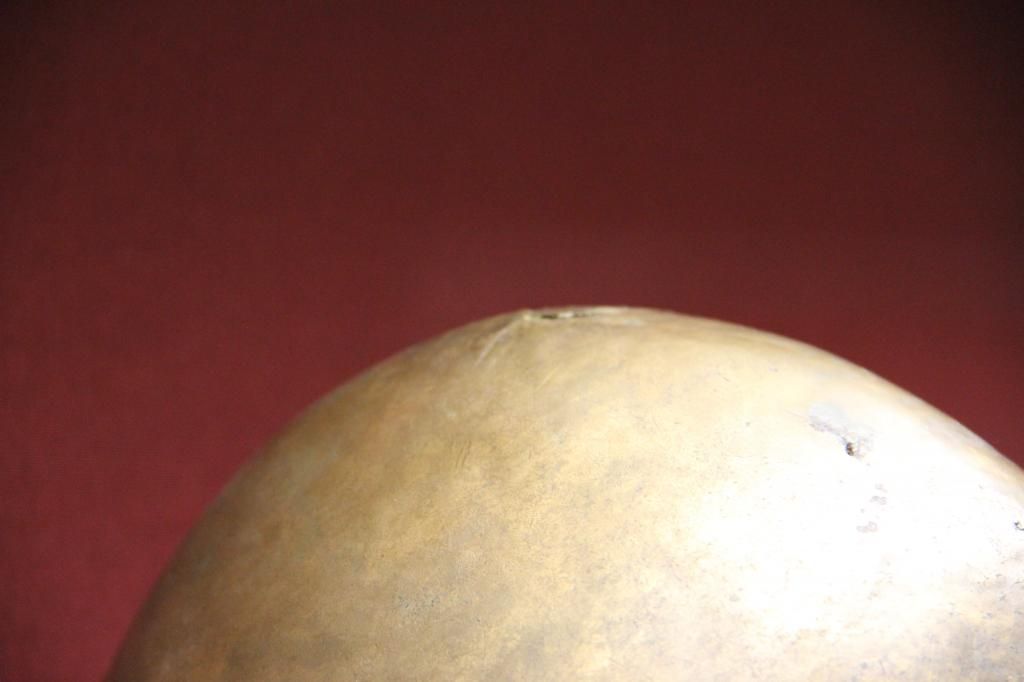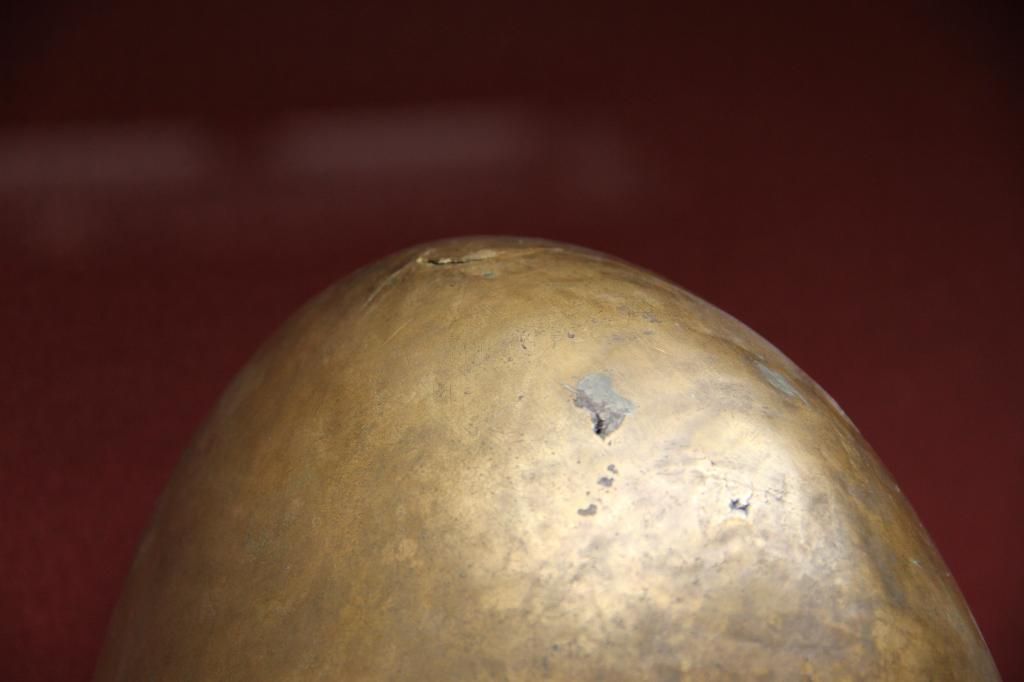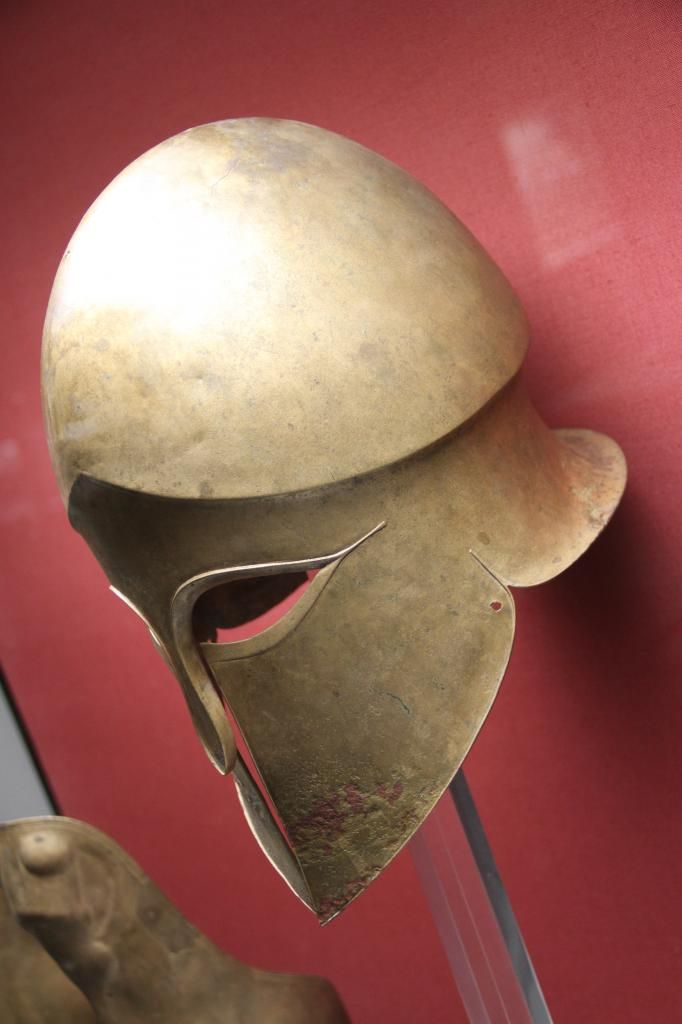 Christian K.
No reconstruendum => No reconstruction.
Ut desint vires, tamen est laudanda voluntas.
LEGIO XIII GEMINA