Nihonivs the Pompeii blade is the easiest to do and will help you understand how a grinder works the straight edge gives you a guide which will be easier to follow. The curves of a Mainz the blade geometry from apex to edge changes down the blade and the trick is to keep the blade flowing and look flat all its entire length.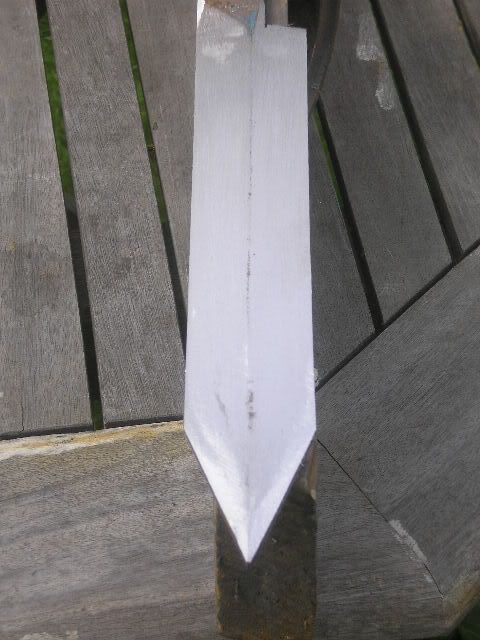 This is a apex blade it has a high centre then the blade is flat from this point right up to the cutting edge.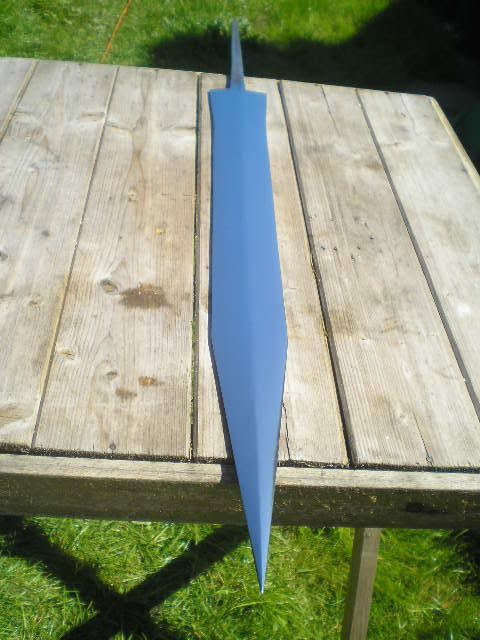 I hope this is a better view of this
The leaf patten has a gentle curve from cutting edge to cutting edge.
The one on the left is the leaf profile I hope this shows
The trick is to have a centre line drawen down the blade for both profiles and dont grind over the line , work up to it then gentley blend it in to the rest of the blade.
Regards Brennivs
Woe Ye The Vanquished
                     Brennvs 390 BC
When you have all this why do you envy our mud huts
                     Caratacvs
Centvrio Brennivs COH I Dacorivm (Roma Antiqvia)