I was so inspired by Hibernicus's photos of his Roman food (thread:
http://www.romanarmy.com/rat/viewtopic.php?t=20263
) that I decided to make something similiar at home!
For the mackerel, I preheated the oven at 350 degrees, stuffed the fishes with grape tomatoes, leeks, onions, and parsley, with olive oil and salt/pepper. The remaining stuffing I laid all around the fishes. Then drizzled everything with olive oil. Baked for about 25 minutes.
The side dish was apples and leeks cooked with honey (I was less sure of this one, so I guessed). Cut the apples, chopped the leeks. Add a small amount of water to the pot. Wait for boil. Cook the apples til slightly tender, add the leeks. Drain a bit. Add whatever amount of honey you like, to your taste. Stir. Cover pot. Set cooker on low and let stew for about 10 minutes. Don't let the apples get mushy!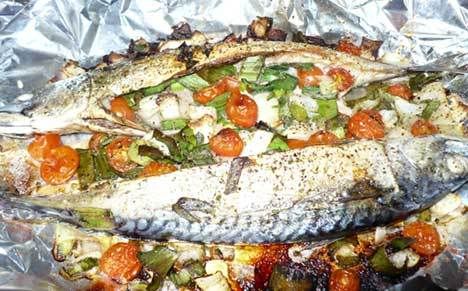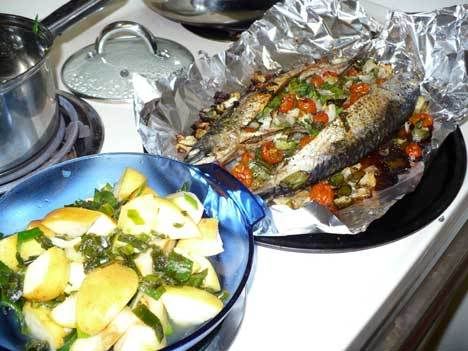 Sara T.
Moderator
RAT Rules for Posting
Courage is found in unlikely places.
[size=75:2xx5no0x]
~J.R.R Tolkien
[/size]