Ave!
I've been working on my Subarmalis for a while now, I have to go back and make some more adjustments so my subs aren't done yet but... I'm pretty much done with the Pteruges; I just have to make many, many more and attach them.
To make my Pteruges I used felt as the base, 100% cotton fringe purchased on EBay, and although it will cost me points in Recreation-Heaven :wink: , I used a sewing machine to wrap and sewed a layer of red and natural/pearl linen over each.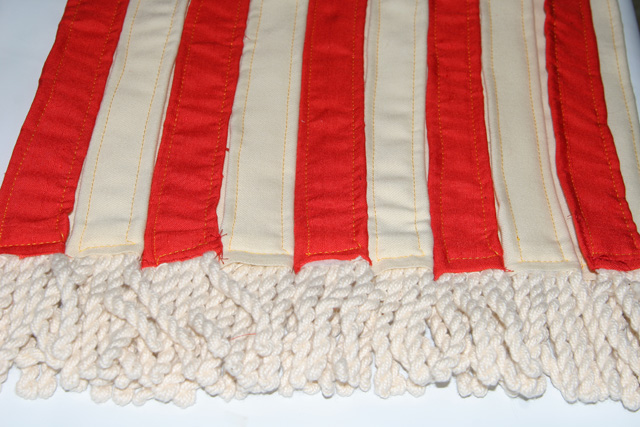 I did my very best to follow a similar pattern as in the original sculpture examples. Although different than what we see in Hollywood, traces of paint on original statues show an alternating color pattern and the fringe matches one of the alternating colors... the fringe is not gold like in Hollywood movies.
The original paint example of Augustus here shows a color pattern of red and blue with blue fringe. I chose peril and red with peril fringe.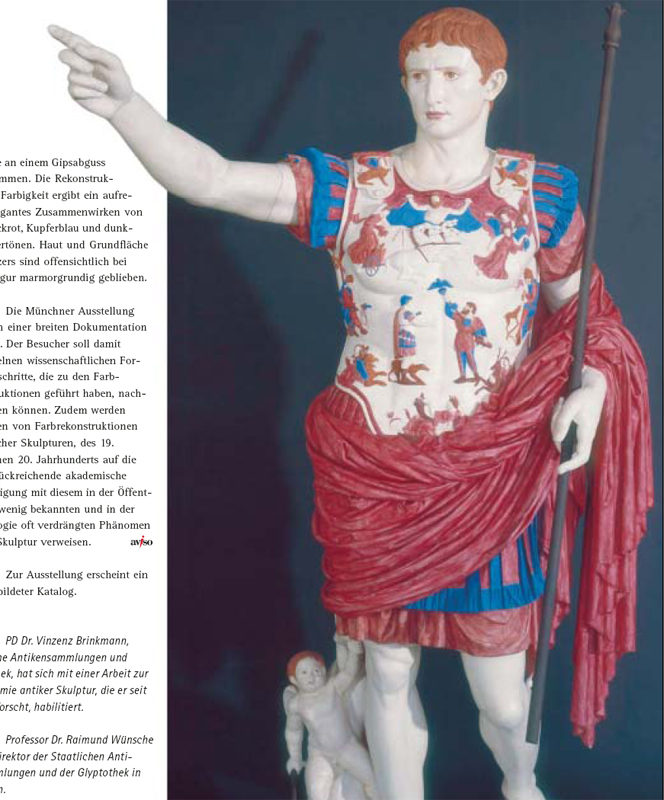 The number of Pteruges seems to be a status symbol or symbol of class... Emperors always appear with at least three, sometimes four or more, layers of Pteruges while the gravestones of Centurions sometimes show only two layers with alternating fringe. However, as Travis Lee Clark points out repeatedly... there are no ancient examples where only one row of 5 Pteruges on each shoulder are seen; like in most Hollywood films. There are also no examples where there are only 10 going around the entire waist with huge gaps in between each of the Pteruges.
The way I made mine (although I'm sure there are other ways or better ways)
I found it far easier to leave the cotton fringe intact, slip each strip of felt under, sewed it all as one long piece, and then cut each of the Pteruges out.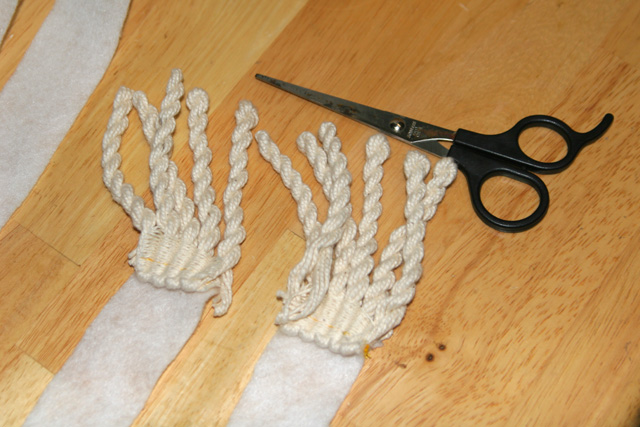 Vale!

Antonivs Marivs Congianocvs
aka_ANTH0NY_C0NGIAN0

My ancient coin collection:
[url:3lgwsbe7]http://www.congiano.com/MyCoins/index.htm[/url]