Hi,
Here is the archaeology of a method of Roman scabbard hanging that was certainly new to me, from the massive Studien zur romischen Schwertbewaffnung in der Kaiserzeit by Christian Miks (pp 286, 287). The "usual" way of a leather strip being either wound round the scabbard through the slide is also discussed, but what was interesting here is the use of small "studs" to hold the belt
Heres the archeology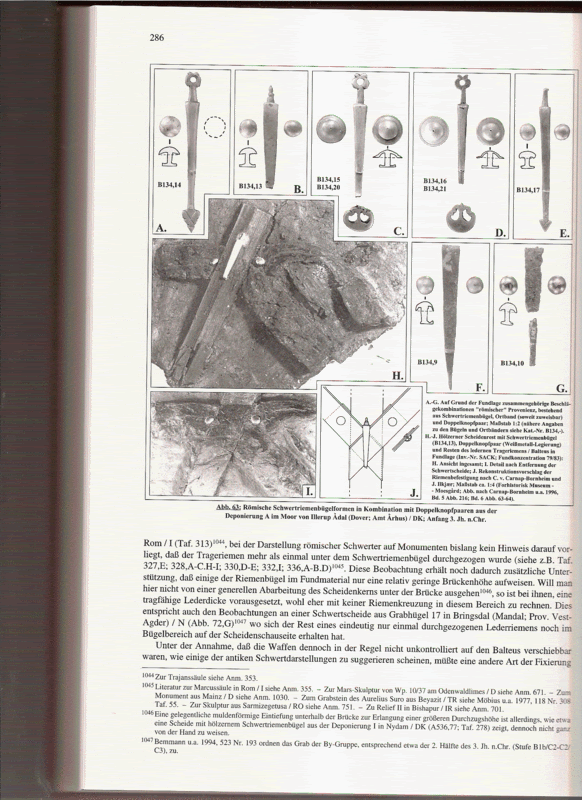 And here are two possible reconstructions.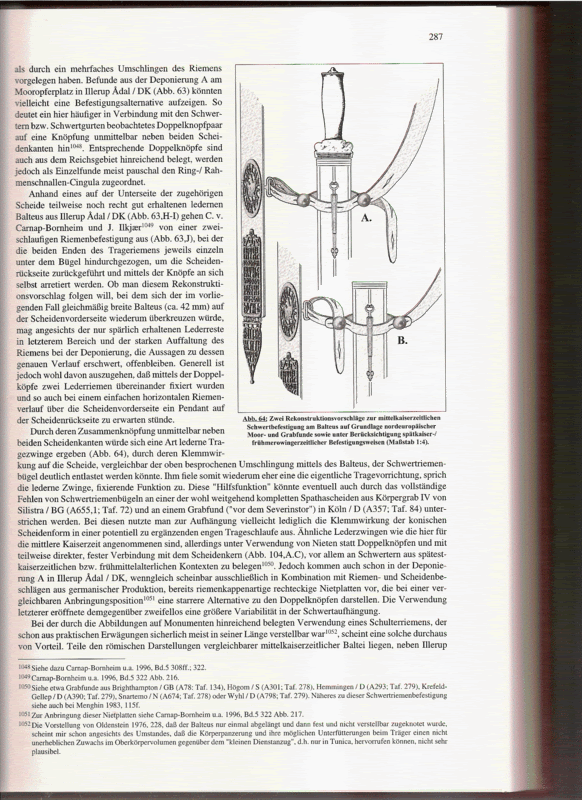 He also describes a later version where the studs are actually fixed to the scabbard and the leather goes over these and through the slide.
(And a great book, btw!)