With a BIG thanks to Adrian Wink I have made a small start on a few objects for my Late Republican Impression. I hope I'm on the right track here,
I have made a white woolen tunic, maille hamatta with a leather strap for the cape fastener, from what I think is depicted on the Ahenobarbus Relief (I could be wrong), Brown sagum cloak with penannular pin.
I am going to make some knee length woolen pants, but unsure about footware.
Here is the picture so far of a belt buckle and pugio (thanks Adrian, and for the Pugio as well) and the strap from the relief mentioned above.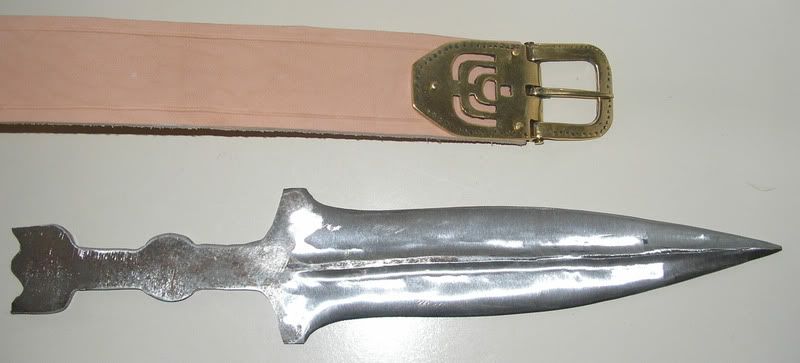 I welcome any critisism so that my impression can be up to scratch.
Let your warriors be your shield, and your horse be your saviour, for I will live to see another fight another day.